Now's as good a time as any to test out the Photobucket account. I've already burned up half of my flickr account allotment for August. Just click on the lil image and theoretically you'll get a bigger image. And if you click on that? A bigger image still. Great! Let's begin...
So, the
Lure Resort
is a nice place. It's divided into 2 sections of cabins: the side WITH electricity, indoor plumbing and quaint adorableness.
And the side we were on: just quaint adorableness and a communal bathroom & shower.
But, that was the idea. Campin. "Roughing it". No worries. I make pretty good fire!
And at least we had a roof, 4 walls and a thing that was sort of a bed.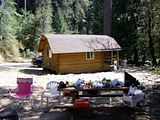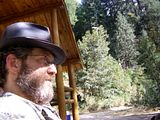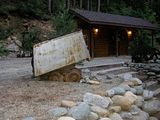 A few more random images...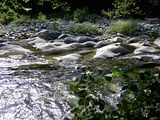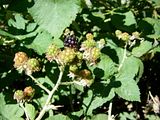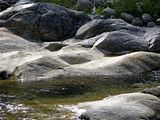 Here's Downieville's movie/live(?) theater. They were showing a documentary. Pity I didn't get more details. I didn't want to appear obnoxious all snappin pics like a ditsy tourist...